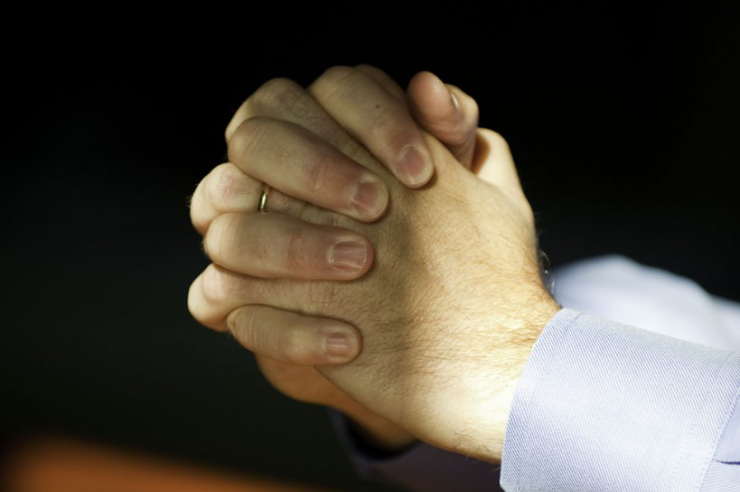 ---
"Jesus answered him, 'If a man loves me, he will keep my word, and my Father will love him, and we will come to him and make our home with him.'" (John 14:23).
---
Do I love Jesus? Really love Him? Well this verse is a clarion call to honesty and self-examination. If I do not keep His word, how can I believe that I love Him? So here is the question. Do I keep His word? Do I know what that means? Have I been living my faith intentionally and with understanding?
Jesus makes Himself very clear—we are fooling ourselves if we think that we love Him yet dod not keep His commands. Of course that act of conversion is a continuing effort and there will be moments of weakness and failure, but are you striving through faith and in grace to obey His word?
We all know in general terms what Jesus' word requires of us. We need to remain in a state of grace, keeping the commandments and the precepts of the Church, participating regularly and frequently in the sacramental life. We must manifest our love for God by our love and service to our neighbor.
In Faith, and standing in the grace of God won for us on the Cross by Jesus, we need to do all of that and strive to grow in holiness. We need to stop sinning mortally, of course. But, we must also strive to stop sinning even in small ways. We should strive to live a life of heroic virtue. We should seek the will of our Lord in each particular moment of our days.
To do this, we must become people of ever-deepening prayer. Here are a few question to help us on our way:
Do I talk to Jesus about this each day?
Do I beg Him for His help?
Do I enlist His Blessed Mother and the Saints who constitute that great cloud of witnesses for their prayers and intercession?
Do I spend time each day examining my progress?
God the Father, and the Son and the Holy Spirit have come to us in a personal way. There is no greater good news you could ever receive. Show God your love and adoration, show your gratitude for the blessings in your life by striving to be obedient to God's Holy Will.
Christ is risen!
---
Please share on social media.